3D

Tiny Trek Issue 03 - WIP
<!––NOFDP (no IndexPhotos) 2856 ––>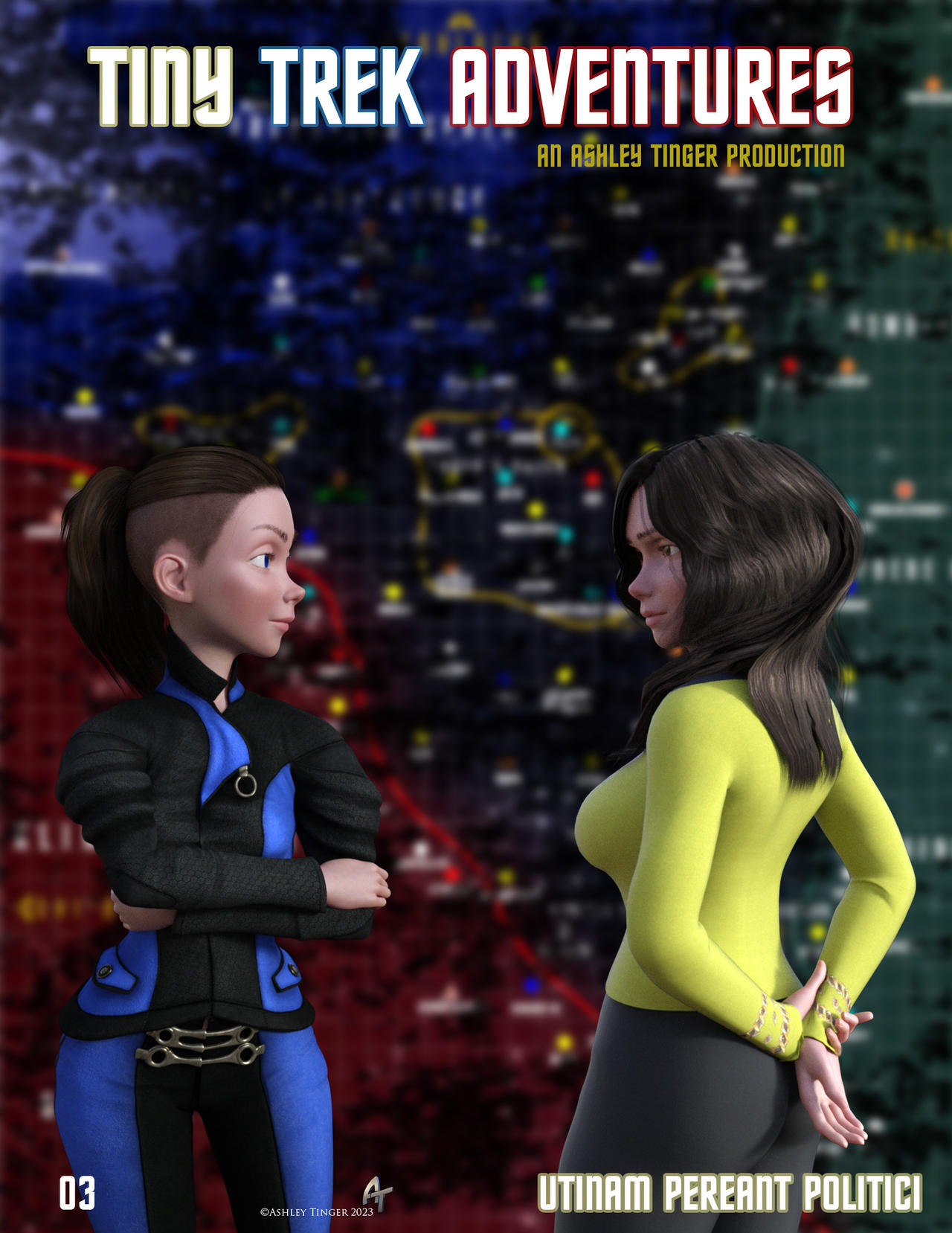 The Aries is being sent on its first mission into the Triangle, a diplomatic mission with a political officer that already has the Captain on edge. It's just a few week haul into the Triangle. Everything should be just fine...
This cover is a send off to one of my favorite DC comics covers from the 90s. The Triangle map was done by n3aak over on Reddit for their Star Trek Adventures campaign in the 24th Century (used with permission), before I butchered it for the background. Definitely going to update it for the 23rd Century version though as it's really well done!
Issue 3 starts next week!
<!––NOFDP 2817 ––>
Tagged: