Latest WIP image:
Starting a new ship project this week. A few weeks ago I came across this video of an Ambassador Class model, and the design has been on my mind ever since: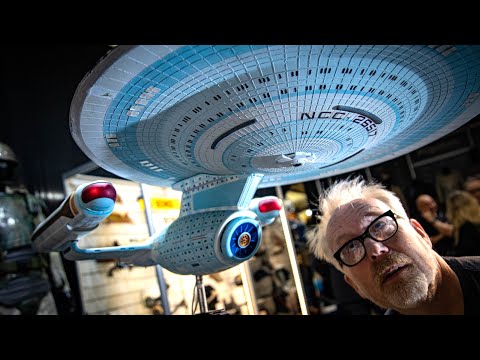 In the past I've been ambivalent about the Ambassador Class design. It looked good from some angles, and others it just looked downright awkward. This particular model suffered some damage to one of the nacelle pylons, and as part of the repair, they lowered the height of the nacelles. This might just be me, but I find it remarkable how that small change massively improved the look of the ship. Before, the nacelles were jammed up against the saucer with no forward line-of-sight, and the pylons were long and ungainly. After the repair, I think it's a solid, well balanced ship that's elegant, but unfussy.
I want to attempt to further refine the design and put my own spin on it, so I created a very low res blocking model of the Ambassador, and started playing with the shapes to see where I'd end up. First and foremost, I wanted to shrink the deflector size, because it prevents an elegant taper to the secondary hull. Along with a few other tweaks, I seem to have arrived at a half-way point between the Ambassador and the Excelsior classes. The new ship is in a rough very low-res form, but the proportions are about dialled in now.
I want to create some well thought out diagrams next, and really plan the modelling process out. Hopefully by the end, I will have a ship that I can get really close up to, without the mesh detail+textures letting it down - something my old Reliant model couldn't really achieve.