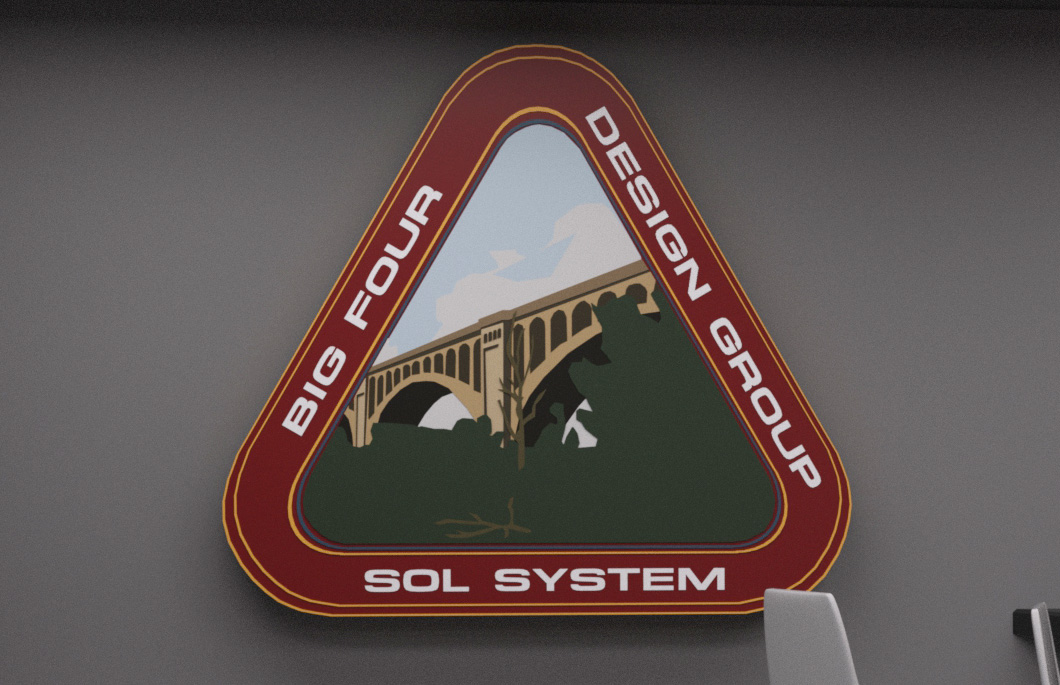 EDIT: New logo for thread.
Rather than start a whole thread for each new thing, especially as I bounce around my work space a LOT, I figured I'd start with just one. All of my stuff is going to be alternate universe unless stated otherwise.
I'm currently working on the Liberty Class, both inside and out. I'll be honest, I'm much stronger with interiors, especially when I have blueprints than I am with exteriors. When the Liberty is done though she's going to be a full kit all laid out and ready to go. She's mainly built for civilians but could be outfitted for small patrol craft for Starfleet and police cruisers. With only 4 (or 5 depending on how you count crawl spaces) decks, 2 of which house anything of significance.
Breaks down like this
Saucer
Deck 1 Bridge
Deck 2 Core, medical, quarters, small cargo bay, mess, 3 person transporter, engineering
Deck 3 Science lab
Secondary Hull
Deck 3 Torpedo/Probe launcher, Cargo Bay, Shuttle bay and main airlock, Deuterium storage, warp nacelle access
Deck 4 maintenance access for Deflector
I do have a full bridge built for her already. It's not your standard bridge as this is more of a 'working class' ship. I borrowed parts of the design from the Hathaway/Enterprise C and the graphics are all based off the Motion Pciture bridge and the Enterprise Flight Manual.
That's the in progress when I was building it in Truespace (Yes I still use Truespace)
And the imported bridge fully rendered and decked out in DAZ Studio 4.9.
More of this and my other work so far with other ships at my Deviantart page.