Greetings!
Welcome to the fancy new Scifi-Meshes.com! You old username and password should work. If not, get in touch with staff either here, on
Facebook
or on
Discord
.
For a quick summary on what's new, check out
this thread
.
You should also check out the Community Guidelines
here
.
You can check out most recent posts
here
or by clicking the handy links on the top menu or the sidebar.
You can dismiss this message by clicking the little X in the top right corner.
Looking for a couple of my old meshes
<!––NOFDP (no IndexPhotos) 2856 ––>
Hey everyone. it's been a very long time since I've been on SFM. I'm not sure anyone here would even remember me. I made that NX-01 mesh that circulated for awhile. I'm actually in search of two specific meshes that I gave away to only a handful of people. I lost my copies in a hard drive crash and I just recently got the idea to try to 3d print them. I successfully printed my NX about a year ago.
I am looking for my Starwind and Tzinski models.
Starwind:
Tzinski: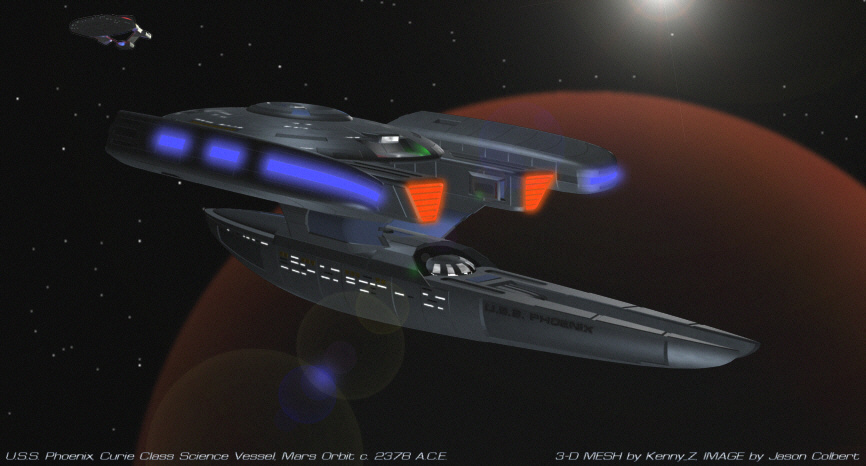 The Starwind is a lot rarer than the Tzinski. I had set the Tzinski up at M-CGI as a downloadable model shortly before we just lost interest in the site. I think a few fan fiction sites snapped it up.
I can offer a reward of sorts. I still have version 3 of my Akira mesh that I don't recall ever releasing. The textures are in serious need of an upgrade but the mesh itself isn't bad.
<!––NOFDP 2817 ––>
Tagged: