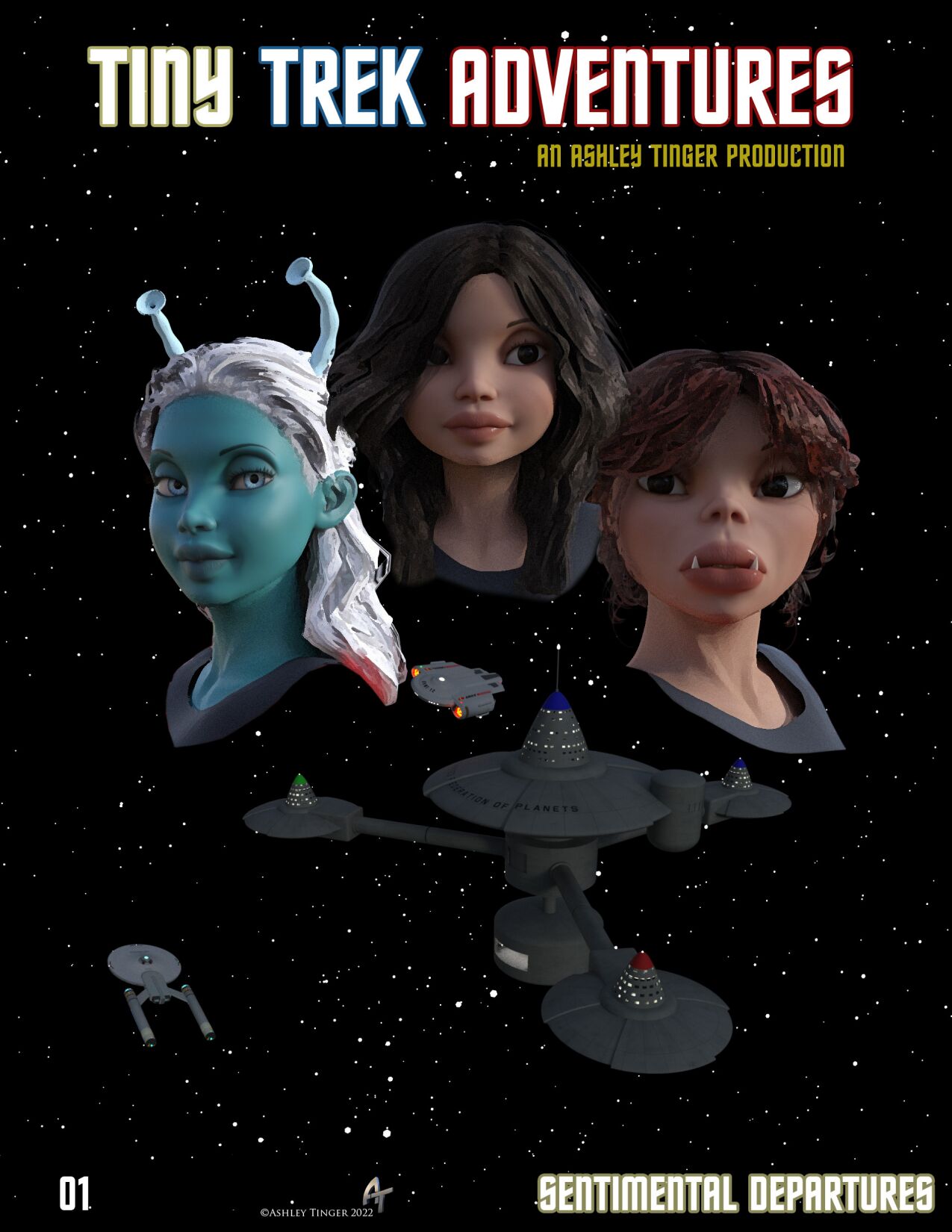 So for a long while now I've been modeling up Trek interior pieces with the intent of telling a few Trek stories with them. While a bunch of the sets I initially started with I still have ideas for, there's a lot to make yet (and rebuild since I have more experience now) and I had an itch and started off initially working on these, a set of two page weekly shorts that would tell an overall story arc with an entirely different set of characters than I'd initially had the idea for. I'm random, I know.
I didn't have a plan for these when I started but worked on one as I went. And so the extended adventures of the Zodiac class USS Aries was born. I dropped it into the old FASA Triangle setting but years before they were initially set (FASA Triangle was in the Wrath of Khan era) so I could kind of do my own thing. This first issue only takes place over a day in the life of the crew. They haven't even left on their first mission yet and I spent the time getting to know the crew, or at least the ones I'm choosing to kind of focus on more.
The next issues will get into the actual missions although they might not always have something exciting going on. I'm aiming for a more lighthearted take but there are going to be some more serious moments. I'm also changing up the base character models after this issue from Genesis 3 to Genesis 8 and changing up the look to be less Bratz/Bettie Boop and more like Pixar. I'll probably start posting the weekly pages I put up on DeviantArt in the WIP section, but I figured since this is all collected I'd drop it here.
Credits for anything I didn't build are on the inside cover.
First issue Collection available at the links below. Pick your version!
PDF Collection
CBZ Collection