Hi there!
You know, it's been 6 months since the big forum migration, so we'd really appreciate it, if you could take a moment to let us know how we're doing in our
occasional feedback thread
. :)
Nilo Rodis-Jamero Art Auction -- Star Wars Concepts
<!––NOFDP (no IndexPhotos) 2856 ––>
So I saw this video on Adam Savage's TESTED: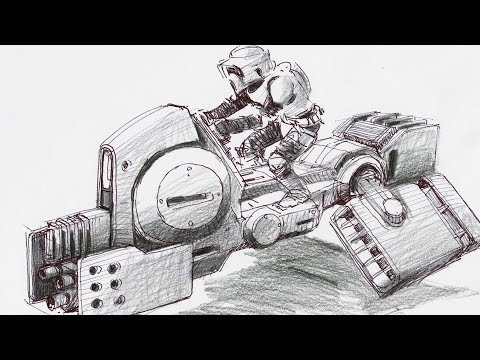 And he was interviewing Brandon from Prop Store about a series of sketches from concept artist that's worked with George Lucas (who also designed Slave 1). Currently Nilo Rodis-Jamero's sketches are up for auction. Though that's not why I'm posting this link.
https://usm.propstoreauction.com/m/view-auctions/catalog/id/181/
From the website:
Rodis-Jamero was a key collaborator with George Lucas on the original Star Wars films. Among his more famous designs are Boba Fett's Slave I and the Biker Scout. He recently brought his unique insight into the galaxy's visual language to a series of new concept sketches for vehicles, character and costumes.

'I had fun re-imagining Star Wars and remembering what the designs looked like, and why. Once satisfied, I started sketching alternate designs and rekindling ideas that were dismissed along the way,' said Rodis-Jamero.
If anyone wanted to grab some references to build a few reimagined designs, here's a good opportunity! The images might disappear when the auction ends so grab them now.
Post edited by Lizzy777 on
<!––NOFDP 2817 ––>
Tagged: