Hey there,
since I'm quite proud of this model, I thought about posting it here. Of course it cannot match with most of the stuff that you people show here, but I have to keep the polycount down because it's meant to be used in the freespace engine.
Also I wanted to show it with a small request in my mind
I'm not good in creating textures, so I was hoping maybe someone here can show/give me a good basic armorplating texture, not too much detail, but still enough to make the big plain faces look good.
Credits : OriginsAc for the design
Jedilaw, Wayne Jones for some of the greebles
me, for building it
Hope you like it, and as I said, I would be happy if some of you can point me to some good looking textures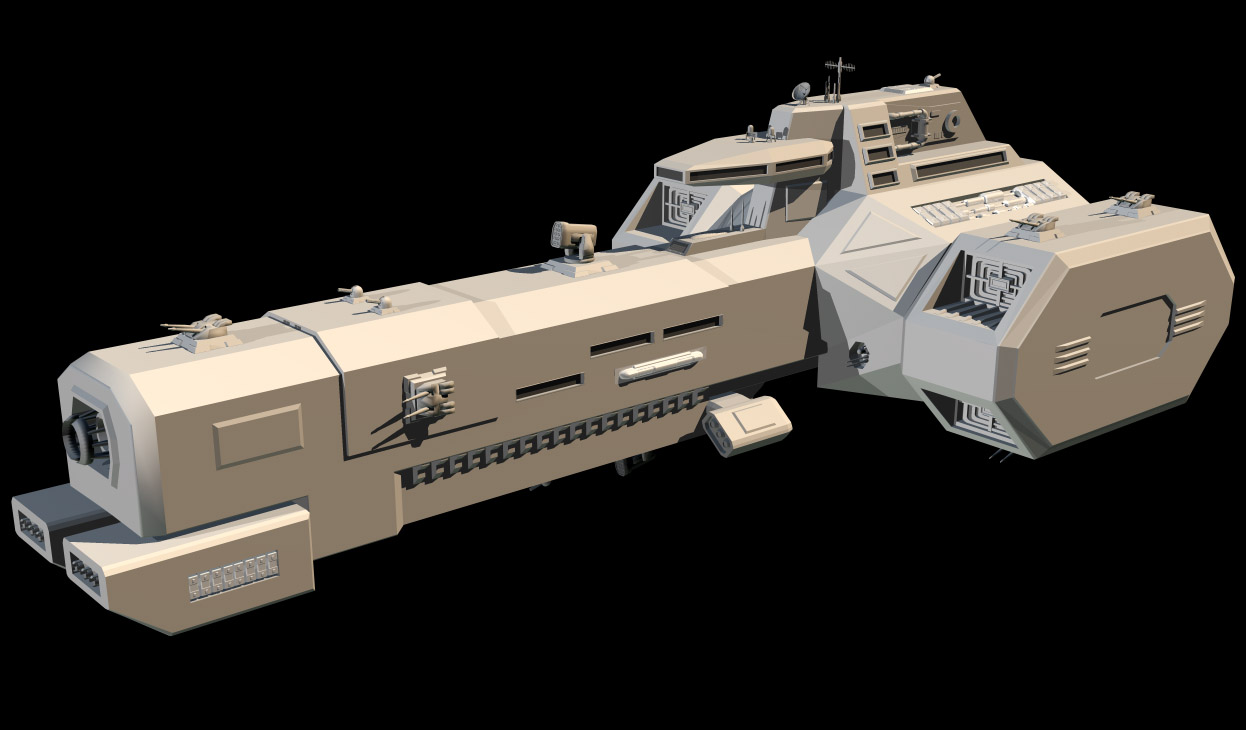 (click to enlarge image)
More Images :
http://wcsaga.hard-light.net/team/Starman/pics/murphy02.jpg
http://wcsaga.hard-light.net/team/Starman/pics/murphy03.jpg
http://wcsaga.hard-light.net/team/Starman/pics/murphy04.jpg
http://wcsaga.hard-light.net/team/Starman/pics/murphy05.jpg
http://wcsaga.hard-light.net/team/Starman/pics/murphy06.jpg
http://wcsaga.hard-light.net/team/Starman/pics/murphy07.jpg