3D

Tiny Trek - Issue 02 - WIP
<!––NOFDP (no IndexPhotos) 2856 ––>
And on to Chapter or Issue 2. However you want to call it. I'll be posting the weekly pages as I get them done here and then the collected version over in Finished Work when it's done as a PDF and CBZ again. Credits will be included in the completed versions.
The Aries has arrived at Planet Green, a curious planet on the border of the Triangle inhabited by dinosaurs genetically similar to those from Earth with no signs as to how they go there. It's just a supply and scientific visit, but things don't always go as planned.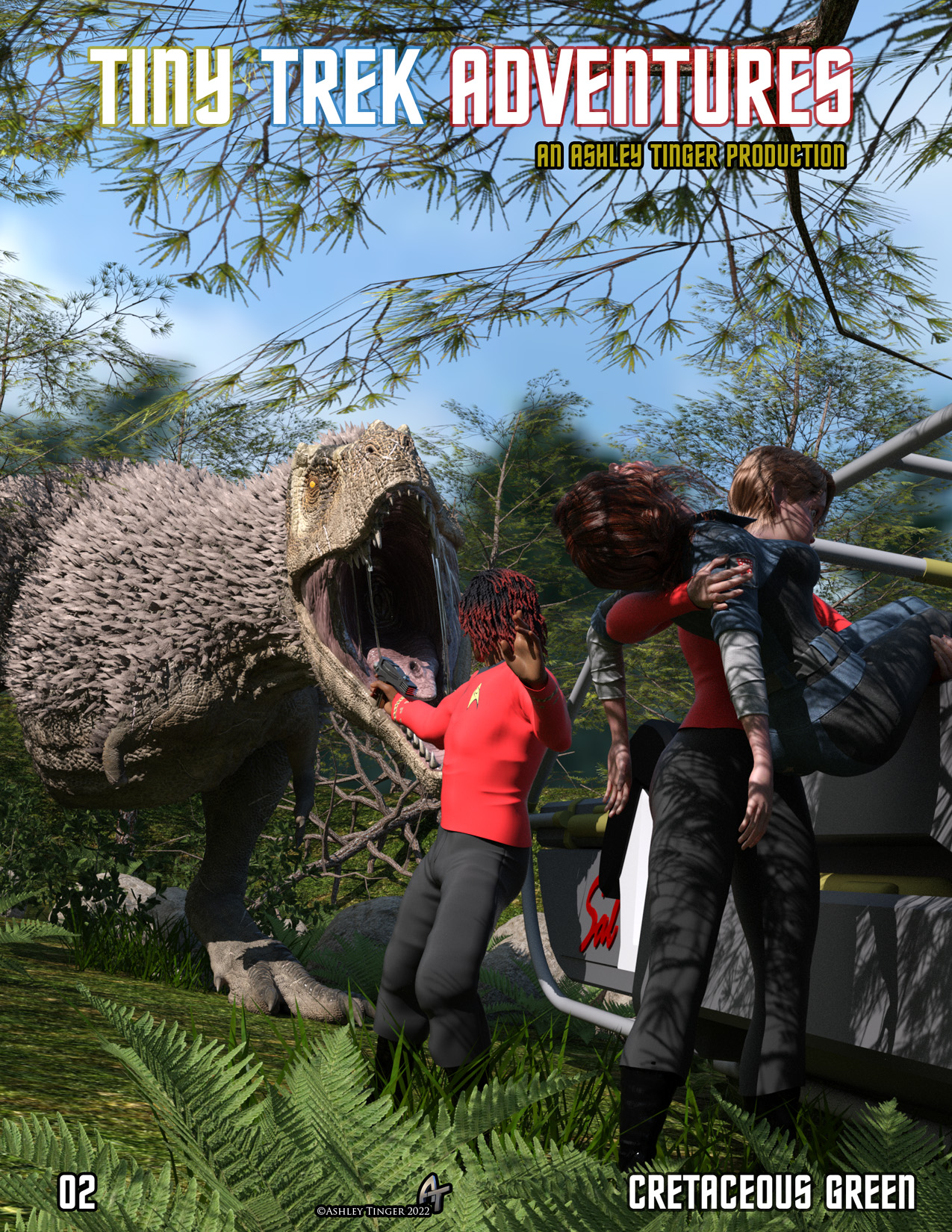 I've switched over to a different set of character models and is what I'm going with moving forward. And yes I'm using the old FASA RPG Triangle books as a resource but since I'm setting this about 20-25 years before those were set, I'm taking some of my own liberties.

Post edited by ashleytinger on
<!––NOFDP 2817 ––>
Tagged: