Animation

Guardians of the Galaxy Milano flight animation
<!––NOFDP (no IndexPhotos) 2856 ––>
Hello! Just wanted to show you my recent animation. A pretty long personal project filled with new stuff I never did before. First rigged a model. First made a nice dust simulations in Phoenix FD. Made a nice jet engine exhaust special effect which can be controllable very easily. First nice render of clouds. Comped everything in ACES. Used Scotty's image at the end. I'm finally getting better.
Absolutely gorgeous 3d model of Milano by Chris Kuhn. Thank you very much!
I uploaded the rigged model(Redshift renderer, 3ds max 2017) here
https://yadi.sk/d/DVebJ0OseewIJg
​. Please enjoy and don't forget to give a credit to Chris Kuhn.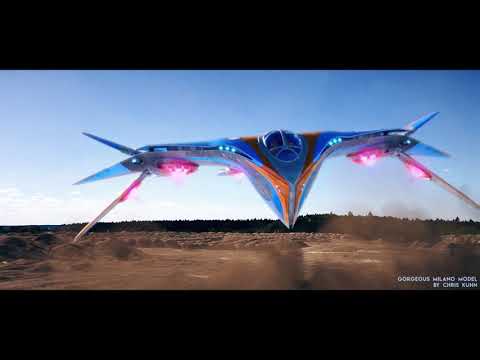 Post edited by Enterprais on
<!––NOFDP 2817 ––>
Tagged: