Greetings!
Welcome to the fancy new Scifi-Meshes.com! You old username and password should work. If not, get in touch with staff either here, on
Facebook
or on
Discord
.
For a quick summary on what's new, check out
this thread
.
You should also check out the Community Guidelines
here
.
You can check out most recent posts
here
or by clicking the handy links on the top menu or the sidebar.
You can dismiss this message by clicking the little X in the top right corner.
The Orville Ship Model Replica
<!––NOFDP (no IndexPhotos) 2856 ––>
Norman Chan interviews John Eblan from Korben FX about the studio filming model replica of the Orville. There are a lot of good close-ups of the model for anyone that wants to get some reference images.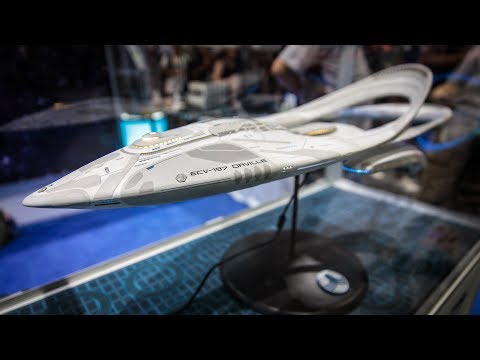 Post edited by Lizzy777 on
"Cry 'Havoc!,' and let slip the corgies of war!"
<!––NOFDP 2817 ––>
Tagged: