Decided on a new thread for these as I can keep it pretty specific.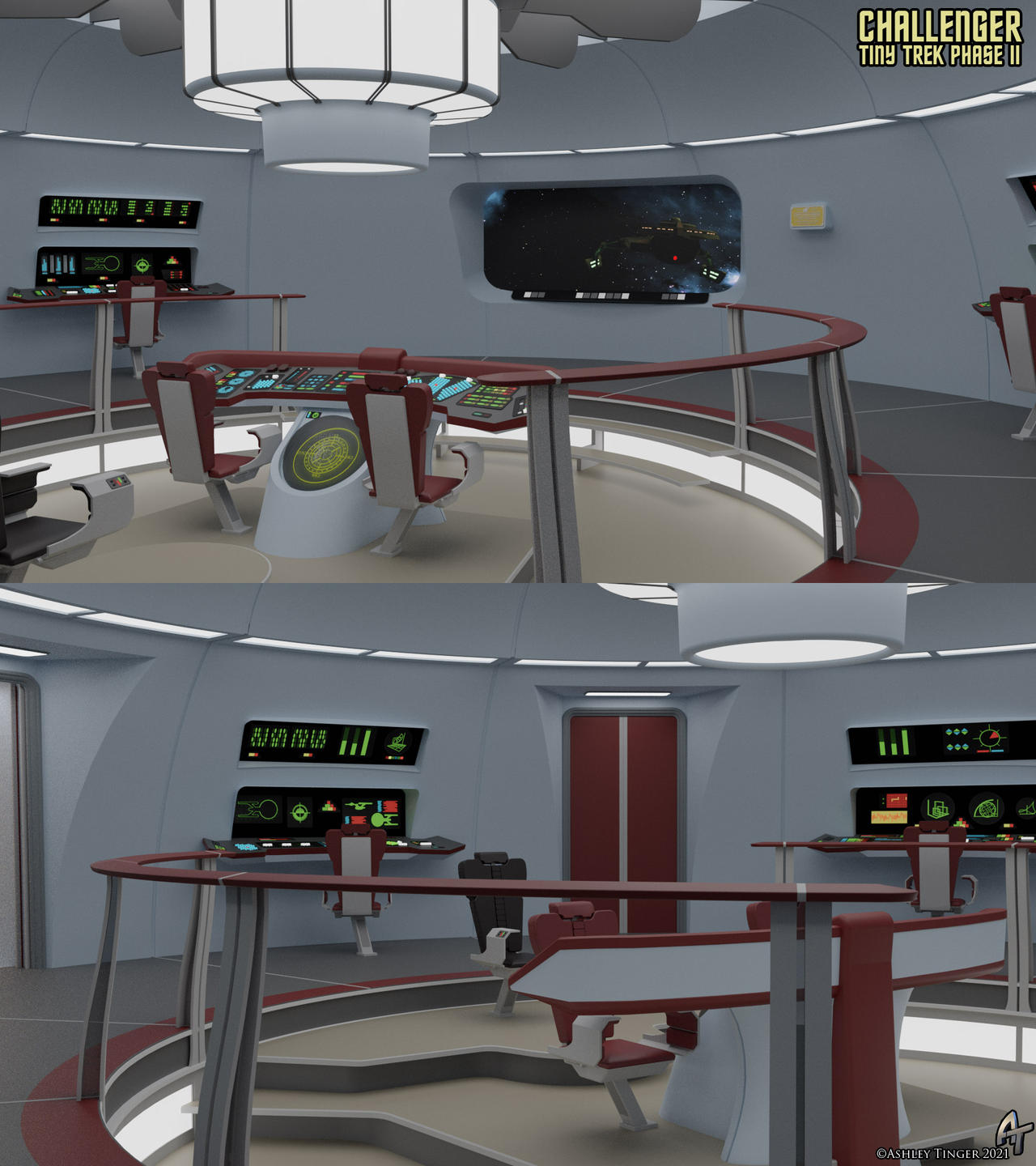 Built by the Andor Shipyards and completed in 2269, the Challenger incorporated many of the advancements that would end up in the Constitution Refit while still be built over an original Constitution frame. At the time, Andor prided itself on building unique starships over churning out ship after ship like the shipyards at the heart of the Federation. This ended up with a one of a kind variant of the Constitution class.
******
The Challenger sets are going to incorporate many of the TMP/Refit elements but I'm angling it to have Phase II elements as well. Everything you see here is modeled except for the viewscreen. Technically that was modeled too but it's just an image file. Yes, I modeled every panel and display here. Yes I am also a bit crazy :P These are mostly based off the Flight Control Manual or the Command Operations Manual. Basically whichever was closer to screen accurate. These are still varied from the actual controls on screen but not necessarily much.
This is the result of me learning Blender over the last year or so. It will look slightly different when I get it into DAZ to put the characters into it. While I love building in Blender, the goal has been to use what I build in DAZ as sets for the characters. I've built it in sections so I can hide stations to get different shots. I'm also going to be able to move the turbolifts over to other sets like my corridors. While I did start with the Final Frontier set parts by Sean Robertson (I am actually working up a full blown Excelsior bridge using those eventually) I've since rebuilt every part I've used and then some but I used his pieces as a base, so credit where it's due.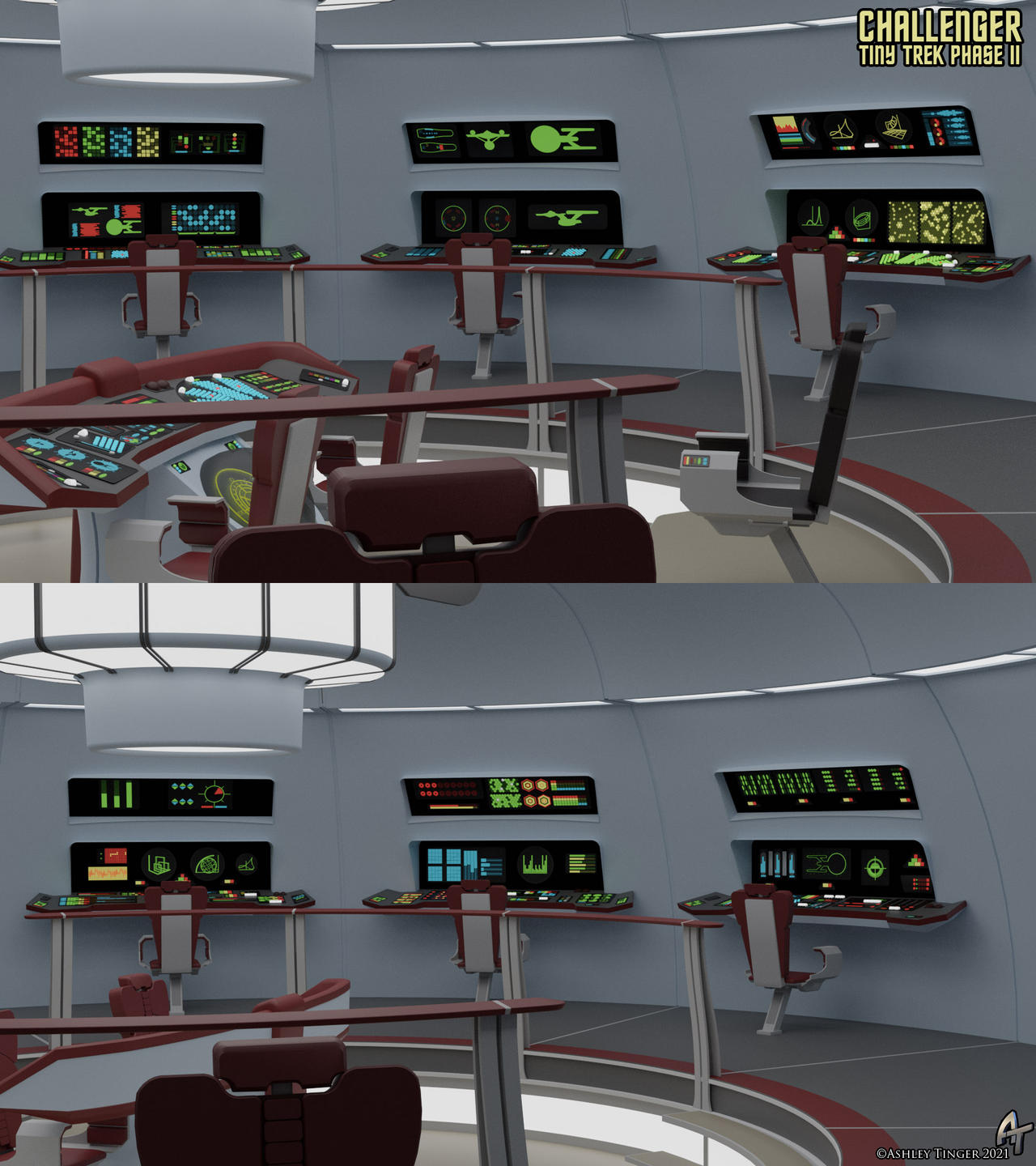 A breakdown of the stations visible here:
Top: Environmental, Damage Control, Science
Bottom: Communications, Engineering, SecWeaps (Security and Weapons combined)
The XO has their own station behind the Captain's chair which combines elements from several stations, and of course the helm is in the center.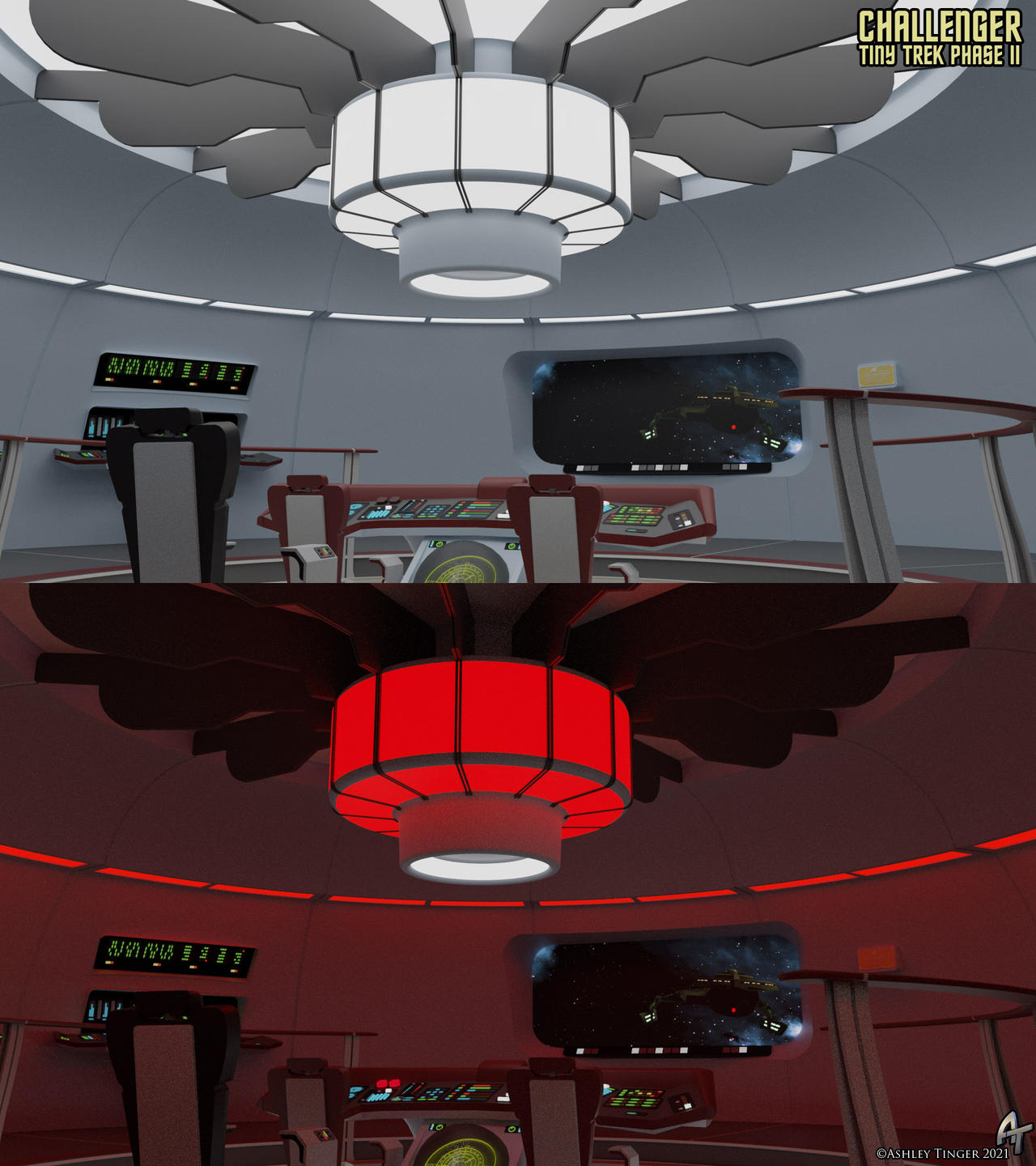 Inspired by the Phase II concept art, I tried to emulate the red alert lighting a bit with the bridge. I love the submarine feel the red alert lighting has too. Definitely too much Hunt For Red October when I was younger
******
Original set pieces based off of the Final Frontier bridge set pieces by Sean Robertson
@seanr
Built and Rendered in Blender For Artists 2