Welcome to Atlantis - main stair - Sep10 T.jpg
I built this last summer; it has materials and ERC rigging for use in Poser11Pro using the Superfly render engine, which is an adaptation of Cycles. It is entirely self-illuminated with mesh lighting (no studio lights needed).
The model is free (hosted at ShareCG and Renderosity), but is only set up for Superfly. Geometry OBJs are separated from the Poser PP2 and CR2 files so that they can be used in another rendering studio, but you'll need to set up materials for your render engine. My EULA terms are that the model is free for both personal and commercial rendering; do not redistribute geometry or textures. Credit for painting the stained glass windows goes to RogueDragon. I don't see an area in this forum for posting models.
I'm not familiar with the file size or pixel dimension limitations here, so I'll post hosted images of moderate size. You can
right-click
and
open image in another tab
to see 1200 pixel versions.
"
Welcome to Atlantis!
":
pondering the stargate - view from atop the main staircase: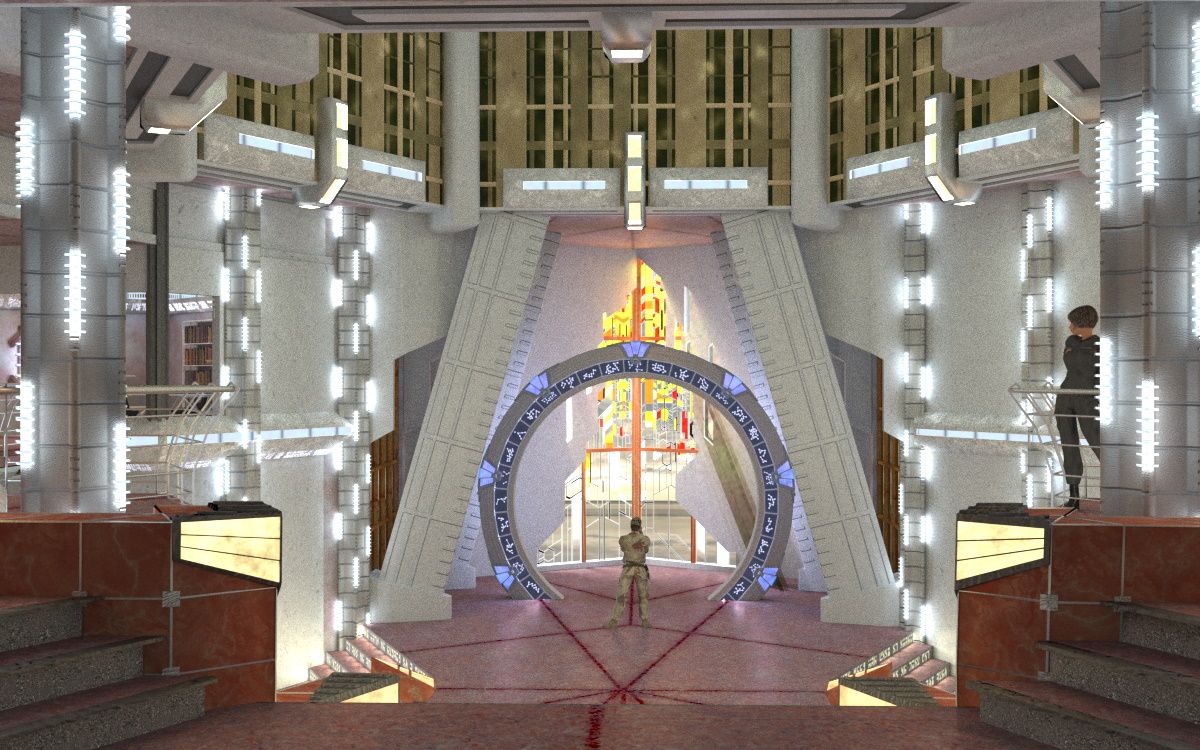 control room, with ancient workstations: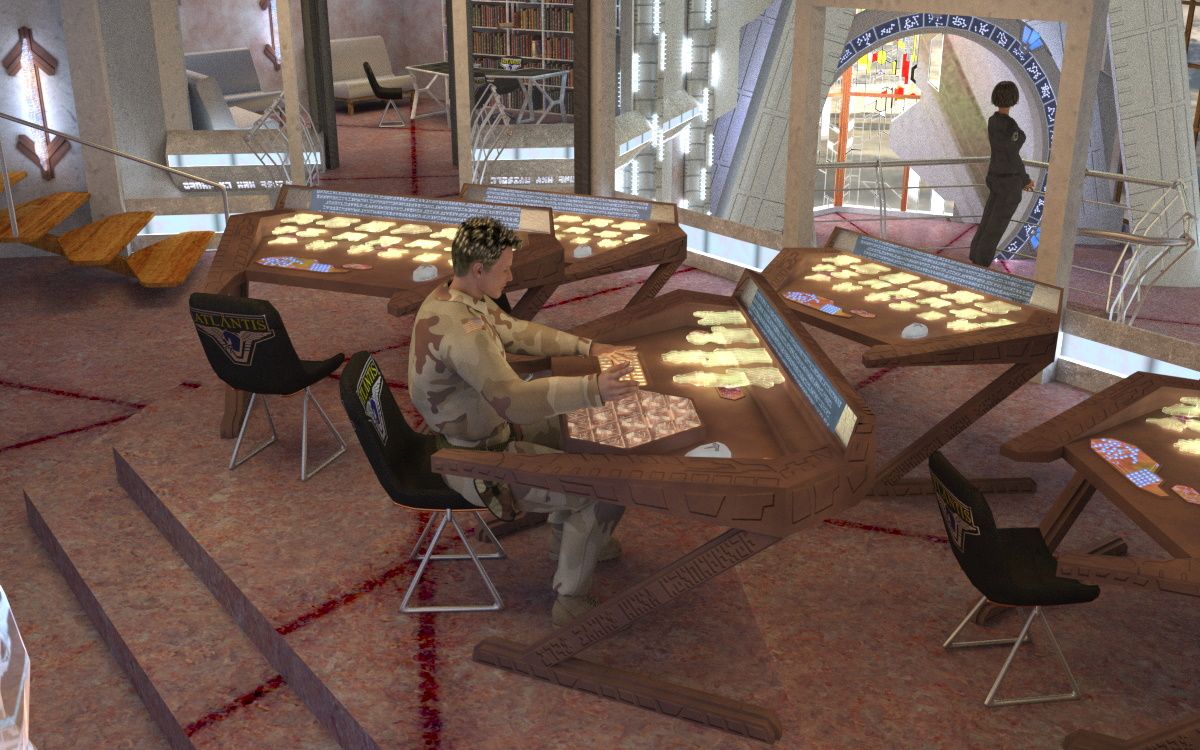 conference room - doors are ERC'ed to open in unison: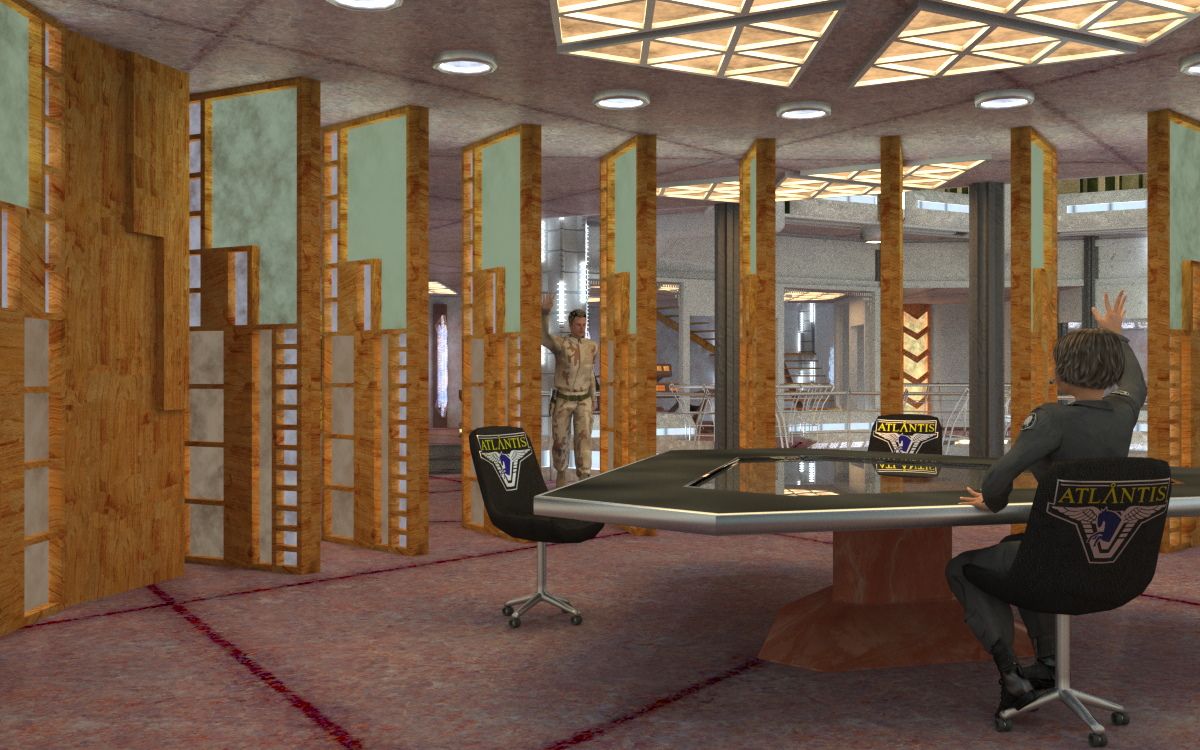 Weir's office: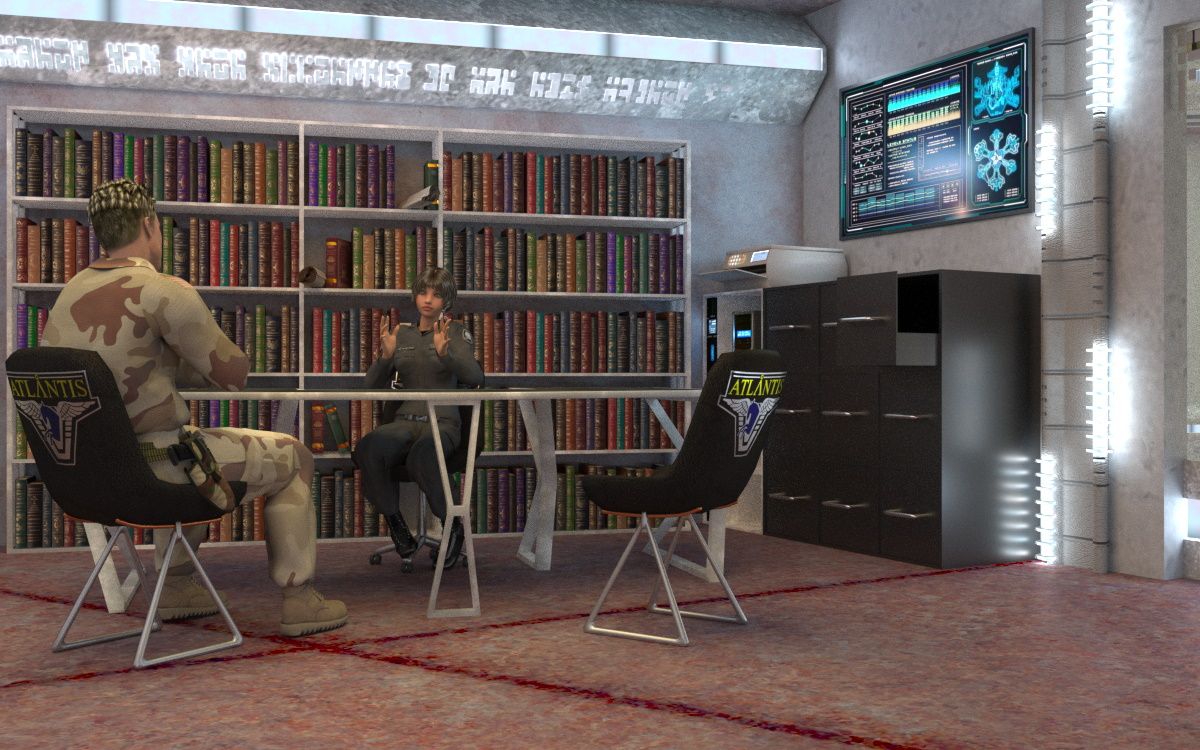 intra-city transporter: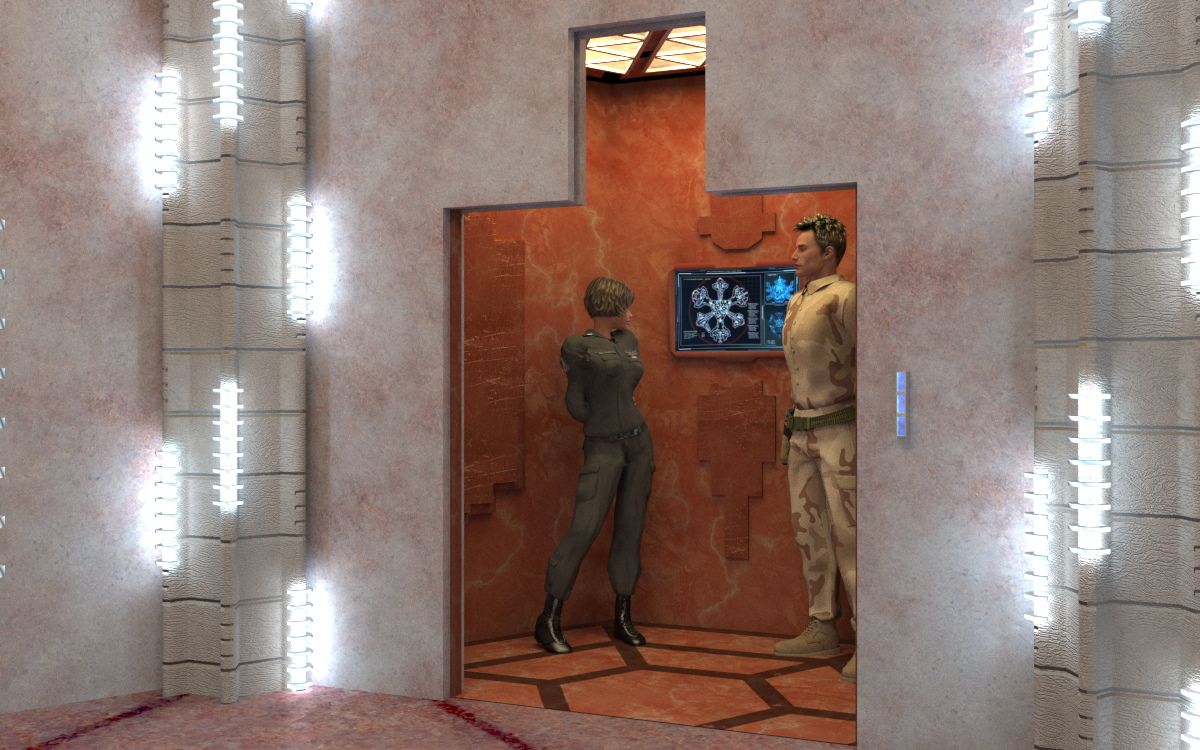 "shortcut" from the lower halls, showing a small pair of Lantean doors. All door pairs are ERC'ed: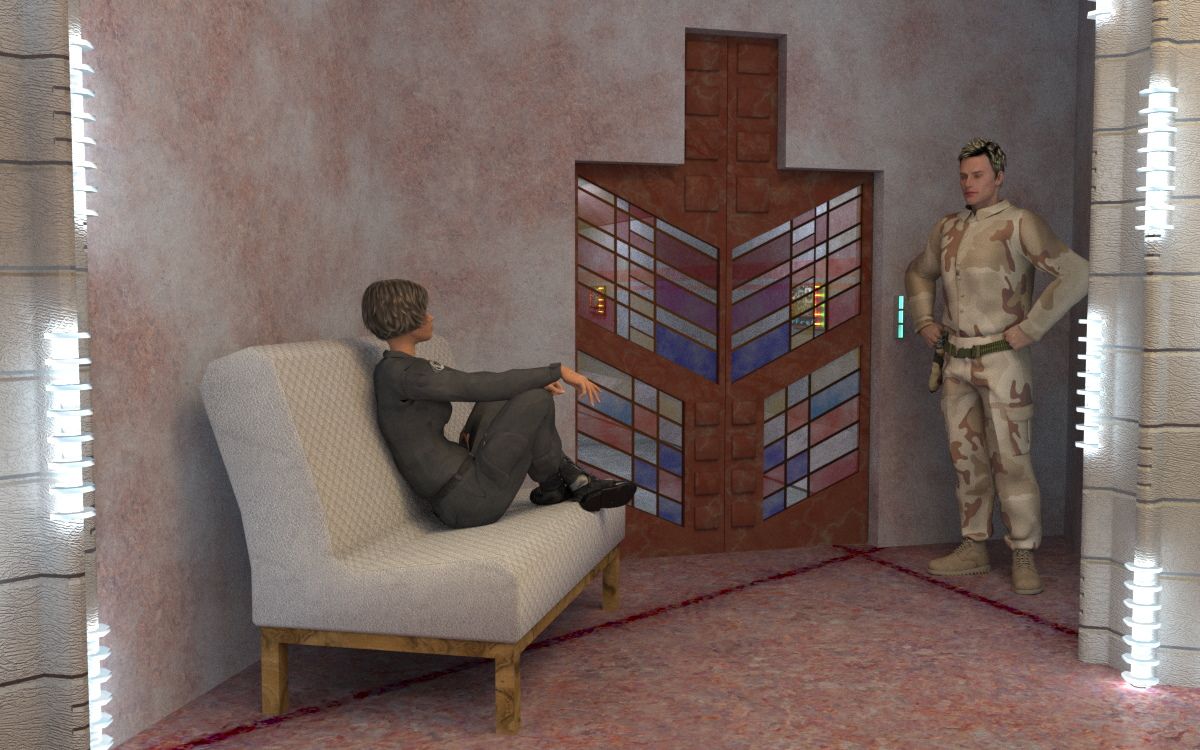 lower halls: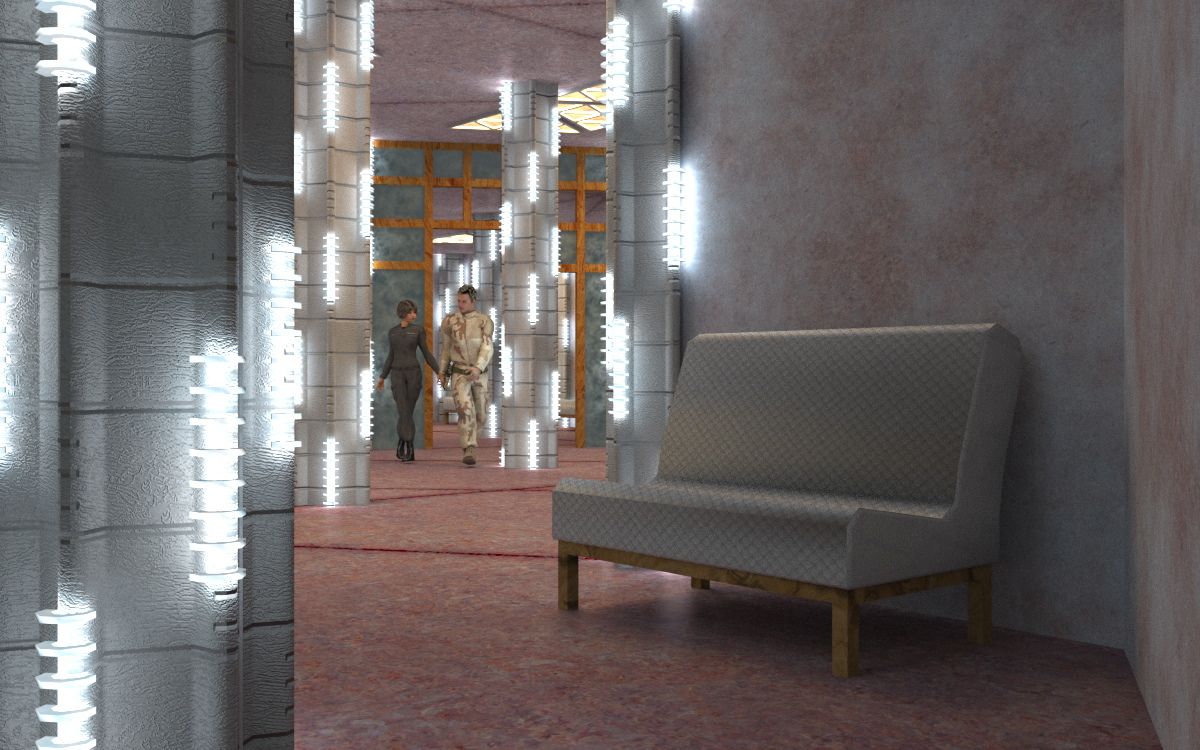 ramp from lower hall to gate dias:
exterior balcony: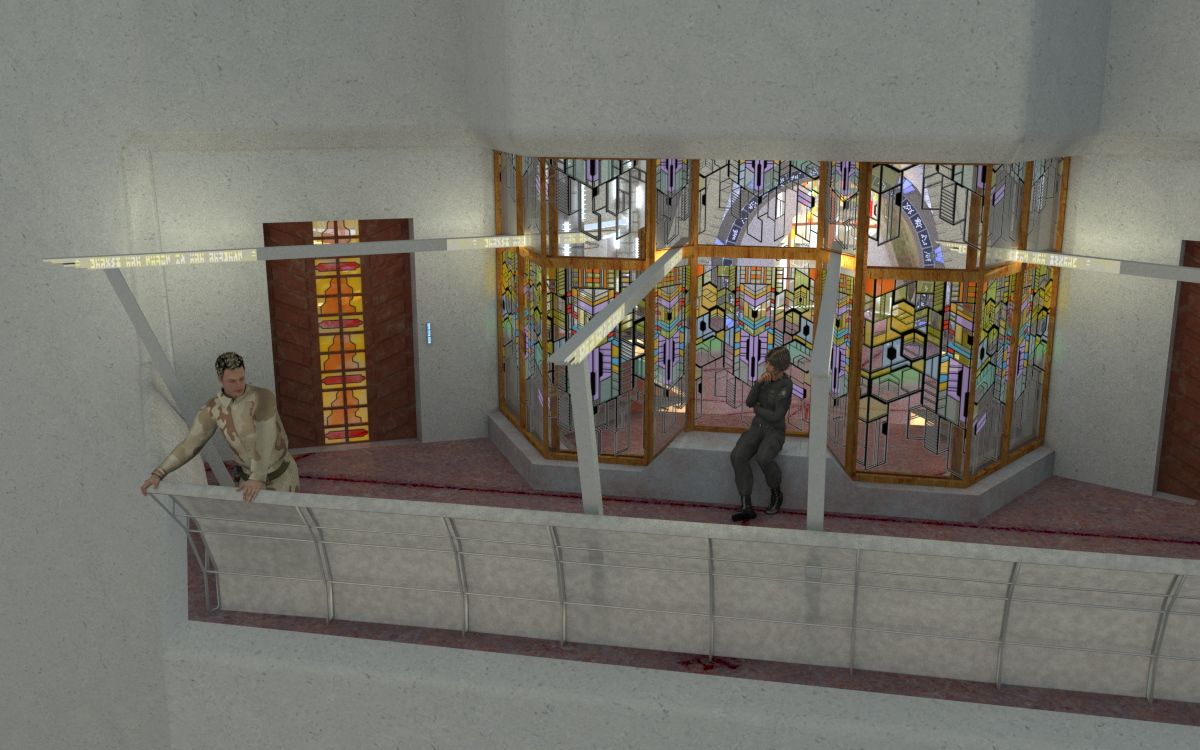 "Ka-whoosh!" SFX prop, for portraying gate activation: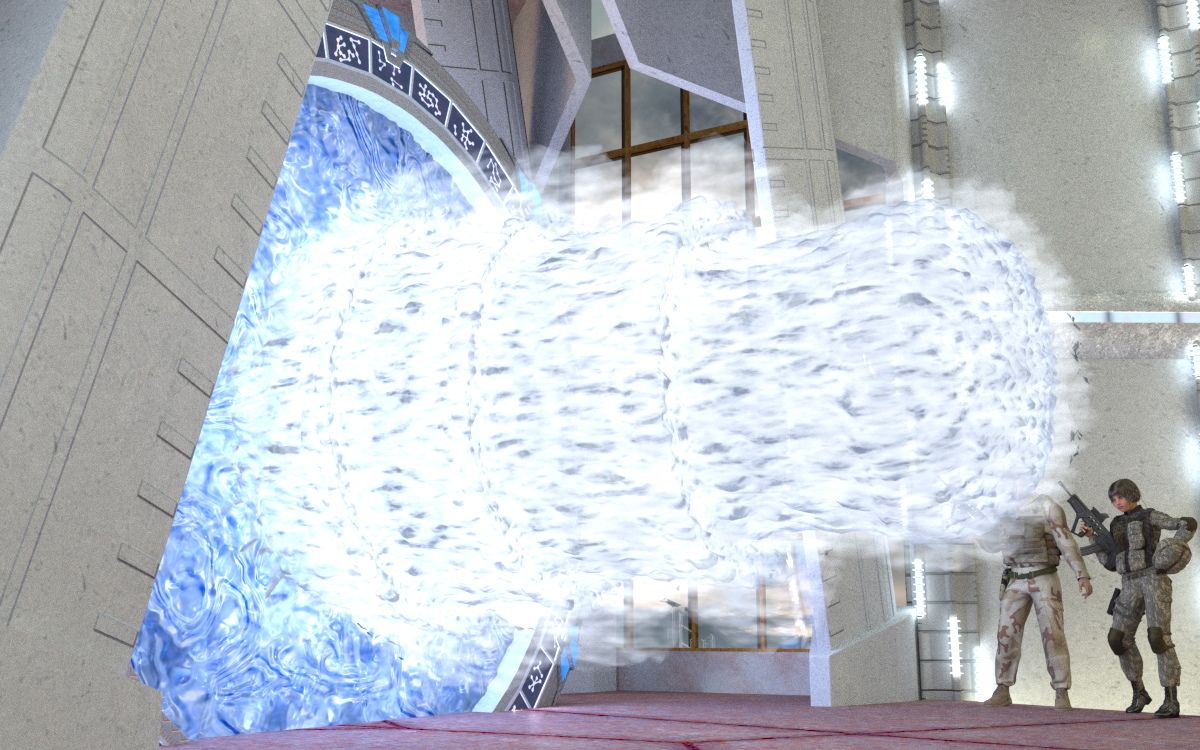 stargate active, stable wormhole event horizon: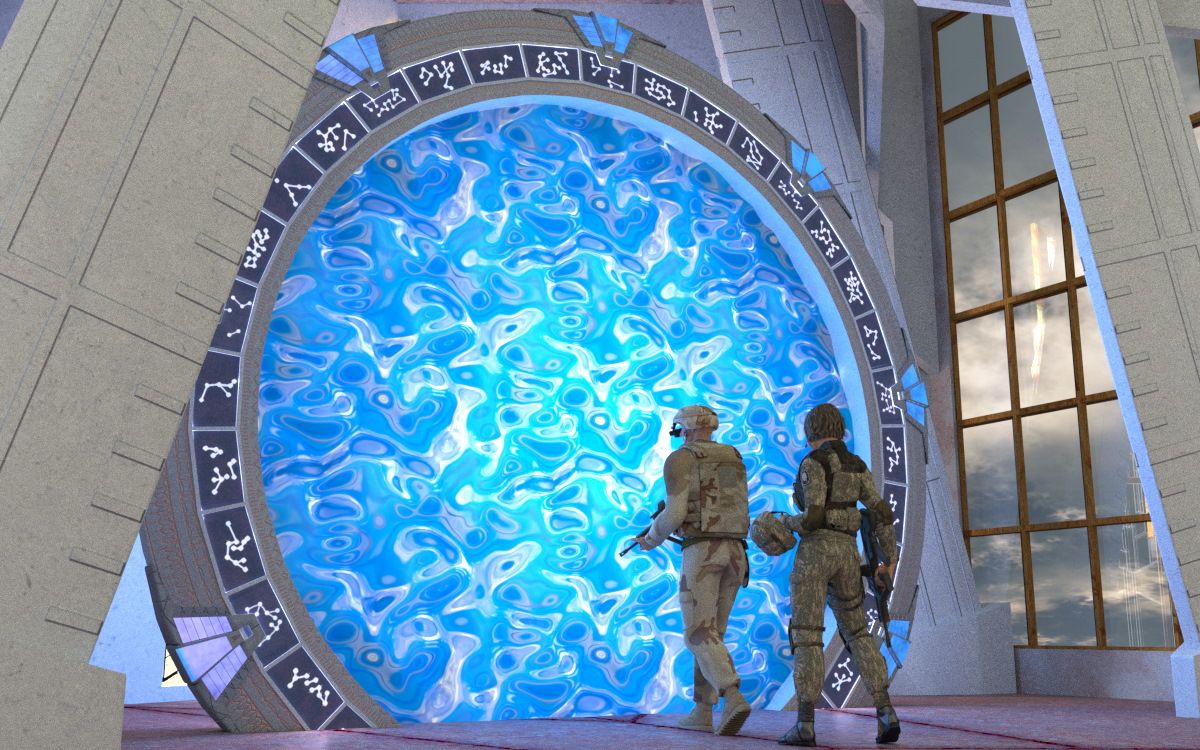 the gate puddle is automatically animated with a seamless loop (rough Superfly render):
Having read through the posting guidelines, I'll specify that the dolls (and the dolls' hair, clothing, weapons) are *not* my meshes. The dolls are Aiko 3 and Michael 3 from DAZ; the female hair is by Fabiana Kaufman (FK Designs), the Tavor bullpups are by Panko, the female clothing is by BVH PlanetVixens (with mods by me), and the male hair and clothing are from DAZ.
The Atlantis mesh, rigging, and material work is mine, with the notable exception of the stained glass windows - those patterns were painted by RogueDragon.
Modeling done in Silo 02.3.1 with UV mapping in UV Layout Pro and UV Mapper Pro. Seamless tiles generated with Genetica 4.0 Studio. Scene setup, material development, and rendering done in Poser 11 Pro using the Superfly render engine.
Atlantis is split up into five zips at ShareCG; you'll need all five zips.
http://www.sharecg.com/v/86087/gallery/11/Poser/Atlantis-for-P11-Superfly-package-1
Atlantis in one bigger zip at Renderosity
https://www.renderosity.com/mod/freestuff/atlantis-gate-room---for-p11-superfly/76617