I've come to realize lately that there's more to life than obsessing over Trek meshes. There's also giant robot meshes, which I have not even started to master! So as a little side project, I thought I would take a stab at making meshes of my favorite giant robot of all time, Lion Voltron. I figured the Lions would be relatively easy to model and animate. And they would be loads of fun to have, so why not give it a try?
Here you can see my efforts so far.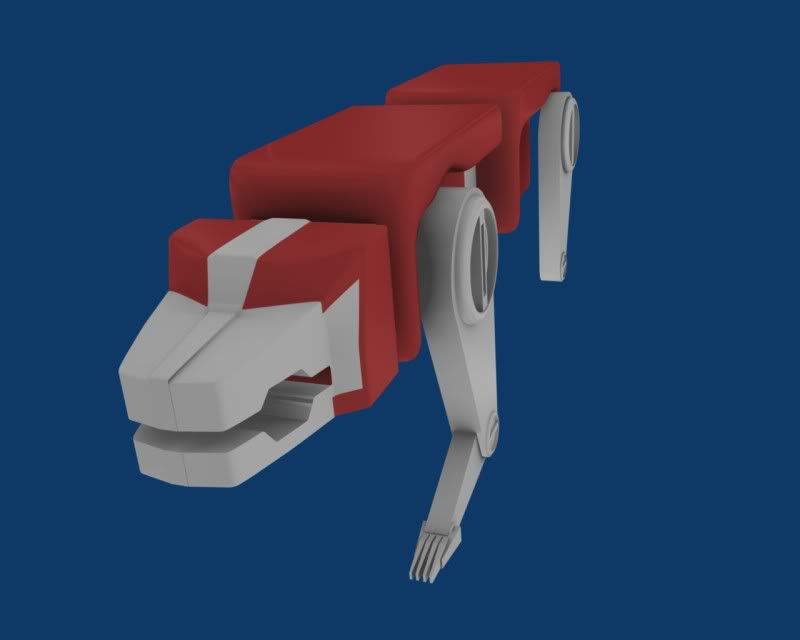 I think I'm getting it, but it's a lot harder than it looks. Right now the mesh looks more like the toys than the animated lion, and eventually I would like her to look more muscular and dynamic, like she did on the show. But I still want her to really function like the Matchbox or Toynami figures do. So there's going to be some balance and trade-offs involved. I don't know how far I will get, but it will be a fun side project when I get tired of federation starships. Also I would like to learn how to animate rigged figures, and this might be a good way to start that as well.
Comments welcome as always.