Hi all,
Wow, it's been a while, hasn't it? I can't believe my old account still works. After an eight-year hiatus from filmmaking, I'm back with a third entry in the
Specter
series, this time with an entry that's both sequel and prequel to my original trilogy. I've been looking around for fresh assets and I'm sadly realizing just how many of our old resources are out of commission, but I still have pretty much everything from the original trilogy (including things that I didn't use), so plenty of material to choose from.
I've been at Resurrection for a couple of months now, so far there are only four scenes, but worth a look if you're interested: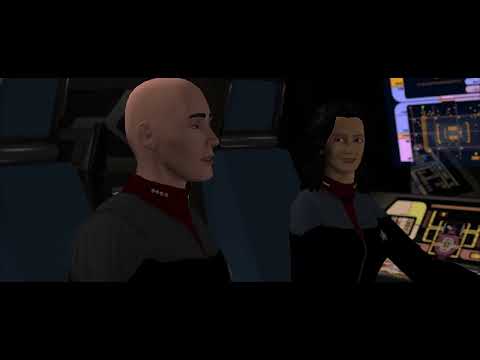 At present I'm re-building the Stage 9 corridors (I had planned to just re-use the old sets but they don't stand up to HD resolution I'm afraid), so I'm going to have to re-build pretty much everything. Thankfully RedGeneral has a bunch of blueprints in his collection that we didn't have back in the day, so I can now make them a lot more accurate. For the parts of the Stage 9 corridor set that we have blueprints for, my replica is accurate to within a half-inch, and I'm excited to finish that up so I can get back to making scenes.
Meantime, how has everyone been? I think it's been about a decade since I was here last (back when we had downloads available). Hope life is treating everyone well!