Greetings!
Welcome to the fancy new Scifi-Meshes.com! You old username and password should work. If not, get in touch with staff either here, on
Facebook
or on
Discord
.
For a quick summary on what's new, check out
this thread
.
You should also check out the Community Guidelines
here
.
You can check out most recent posts
here
or by clicking the handy links on the top menu or the sidebar.
You can dismiss this message by clicking the little X in the top right corner.
3D

Star Trek: First Frontier
<!––NOFDP (no IndexPhotos) 2856 ––>
Well, I can state that Star Trek, First Frontier is finally out after 5 years, and ... there is some of my work in the thing.
Star Trek: First Frontier
The thing that they bought from me, they didn't even use! They originally approached me for my Pike-era USS Enterprise. But the guy who was making the effects didn't use it and used his own. I'm FAIRLY sure they used my shuttle craft and changed the backs of the nacelle engine caps (mine has the ball in it). I'll have to look and see if they even used the shuttle interior I built for them.
Movie: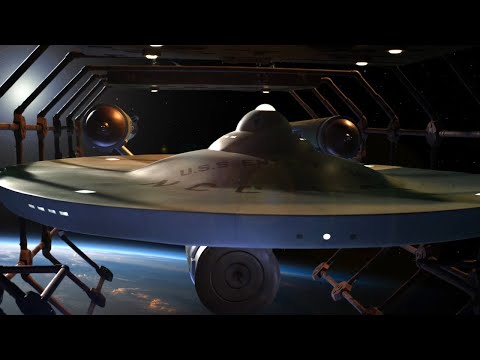 First Credit:
<!––NOFDP 2817 ––>
Tagged: