Animation

13-year science fiction film
<!––NOFDP (no IndexPhotos) 2856 ––>
Hello!
I've been working on an original sci-fi animated feature film over 12 - 13 years and it's finally wrapped. You can see the trailer for the film here: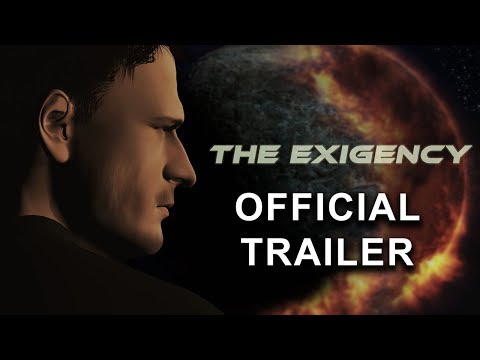 This was definitely a passion project. I wouldn't have spent 13 years working on this otherwise. I was having so much fun making it that I just couldn't stop. This is intended to be a trilogy. I'm hoping to get more help with the sequels so they can be completed on a faster timeline.
I'm open to feedback on any aspect of the trailer. I know it's not for everyone and the animation is outdated and poor. However, I feel the story is more important than producing a Pixar quality film. It's just me working on this movie with a standard home computer. It's not just my lack of computing power but I'm also not a professional 3D animator. This was just the only medium I could tell this story through because I didn't have $200 million to make a live action version
After 13 years, the film will finally release in December 2019 (if film festivals don't accept it).
All feedback is welcome.
You can see more about the film at www.exigencymovie.com
Thank you!
<!––NOFDP 2817 ––>
Tagged: