Greetings!
Welcome to the fancy new Scifi-Meshes.com! You old username and password should work. If not, get in touch with staff either here, on
Facebook
or on
Discord
.
For a quick summary on what's new, check out
this thread
.
You should also check out the Community Guidelines
here
.
You can check out most recent posts
here
or by clicking the handy links on the top menu or the sidebar.
You can dismiss this message by clicking the little X in the top right corner.
<!––NOFDP (no IndexPhotos) 2856 ––>
After years of on and off tweaking, I finalized the Kawoosh animation. It's all done in LightWave 2018 using a complex nodal displacement setup, with some post processing in After Effects.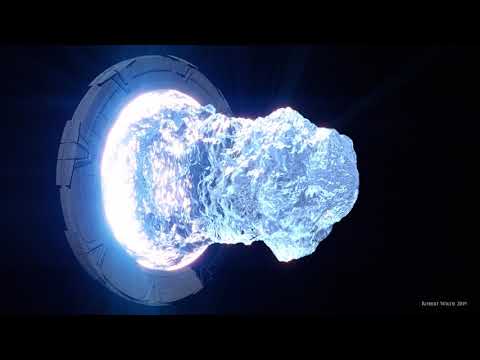 It's the very same principle as in the
breakdown video
I did years ago. The secret lies in tweaking the displacement until it looks and animates like a water surface. The rest is created by reflections of a proper background image, and a luminous surface behind the event horizon.
Cheers,
Rob
Post edited by Mr. Wilde on
<!––NOFDP 2817 ––>
Tagged: