<!––NOFDP (no IndexPhotos) 2856 ––>
It's the U.S.S. Dakota at warp.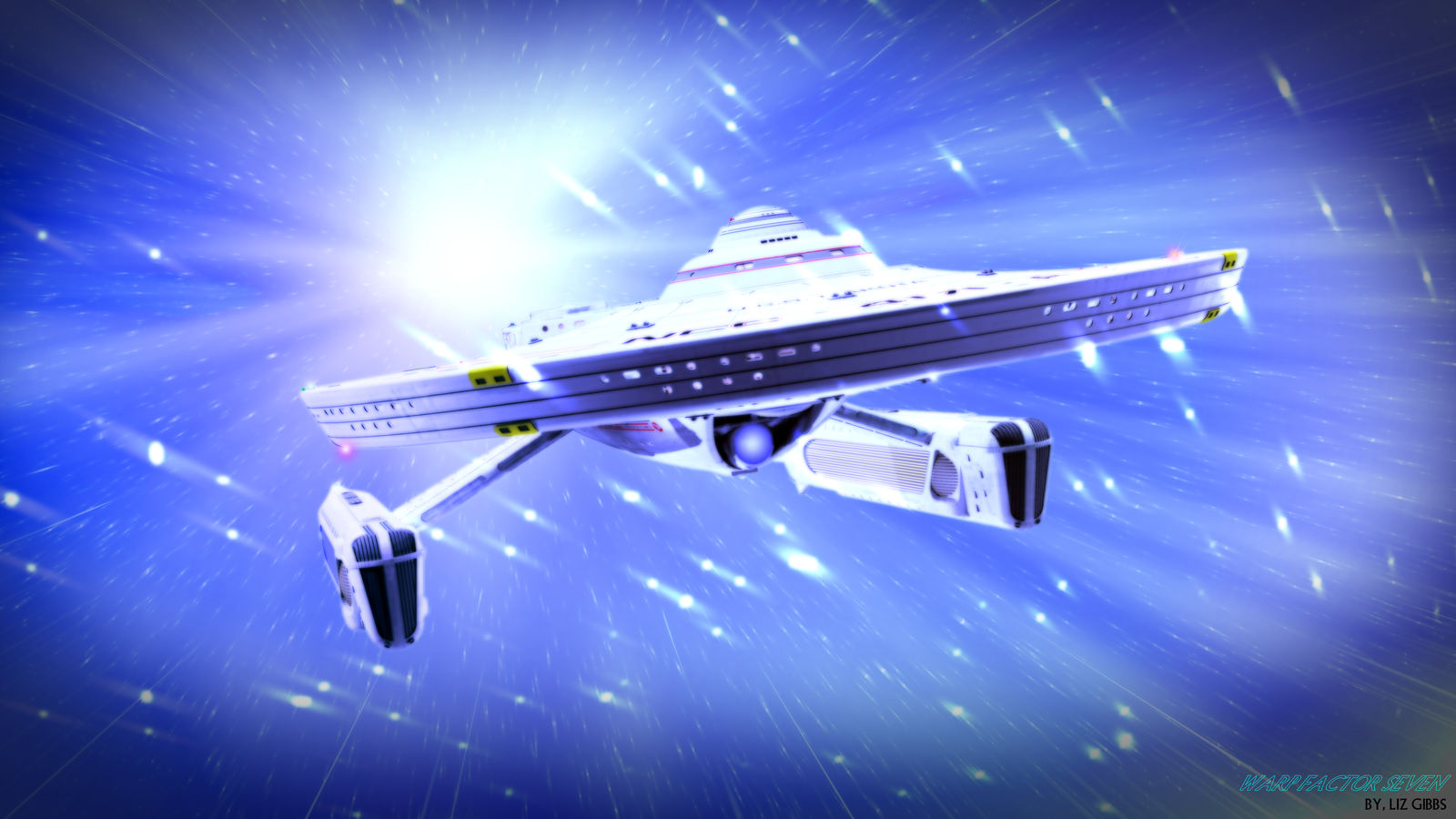 I wanted to show some visual distortion from the warp bubble while keeping the ship itself clear. I didn't get the effect that I wanted. Model built and rendered in trueSpace 7.6. Background image painted, and post work done in Photoshop. You can download the full 3840x2160 resolution PNG at the deviantart link above!
"Cry 'Havoc!,' and let slip the corgies of war!"
<!––NOFDP 2817 ––>